| | | |
| --- | --- | --- |
| Welcome | | You are not currently logged in. |
| | | |
| --- | --- | --- |
| | | |
| | | |
| | | |
Outsourcing of American Jobs Hurts all of us.
STOP
THE
WAR
ON
COLORADO
W
RKERS
Avaya Inc is outsourcing Colorado Jobs. Outsourcing hurts families, students, homemakers, taxpayers, local business and our economy. Colorado taxpayers should not subsidize Avaya's profit margin, nor should they bear the burden of business failures, foreclosures, unemployment and higher taxes caused by outsourcing.
Avaya is owned by TPG and SilverLake. Both of these companies are private equity firms with $Billions in assets.
Contact TPG and SilverLake and tell them to keep our jobs in Colorado!
Sign this petition to The Colorado State House, The Colorado State Senate, Governor John Hickenlooper, The United States House of Representatives, The United States Senate, and President Barack Obama, which says:
"Stop the outsourcing of Avaya Colorado jobs."
Will you sign this petition? Click here:
US CALL CENTER WORKER AND CONSUMER PROTECTION ACT (H.R. 3596)
BRING CALL CENTER JOBS HOME
CLICK HERE FOR MORE INFORMATION AND TO CONTACT YOUR REPRESENTATIVE
CLICK HERE to view the commercial that CWA aired on CBS
Call Union Taxi for all of your transportation needs
Union Taxi drivers are members of CWA Local 7777!
Denver Super Shuttle drivers have been struggling to be treated fairly, and gain a voice in their workplace since 2009. In October 2011, the drivers voted 77 to 4 to be represented by the Communication Workers of America (CWA). Please stand with these drivers and tell Super Shuttle CEO Brian Weir to deal fairly with these workers. http://petitions.moveon.org/sign/super-shuttle-unfair/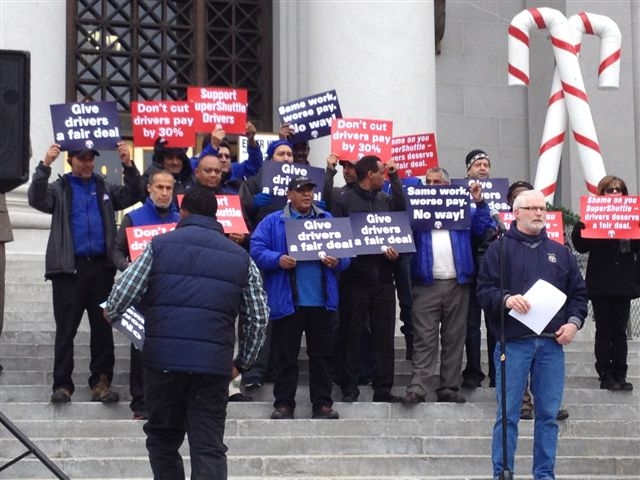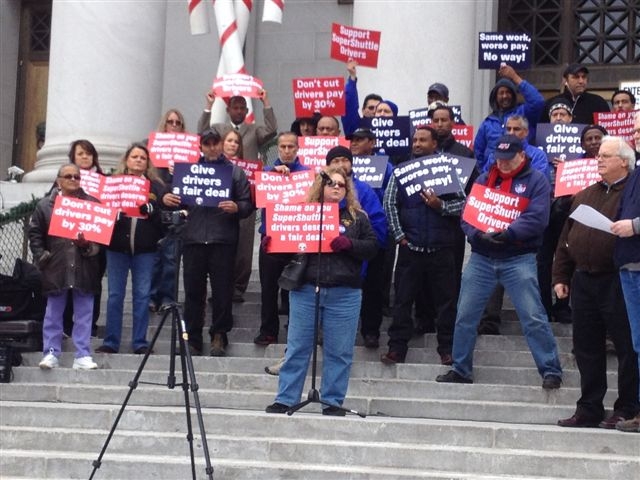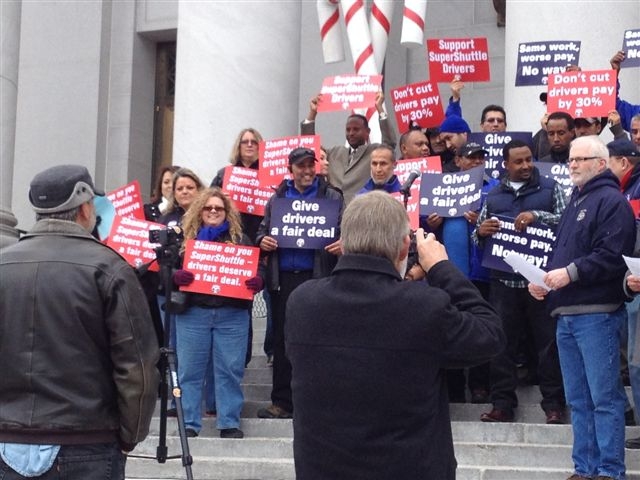 Union Plus Scholarship Scholarships range from $400 - $4,000 This is a competitive scholarship, and applicants are evaluated according to academic ability, social awareness, financial need and appreciation of labor. A GPA of 3.0 or higher is recommended. Read More...
We have been bargaining for the hard working men and women at SuperShuttle for nearly 2 years. The Company recently passed their last, best and final offer which contains nearly a 30% reduction in pay as well as a reduction in the number of hours they will be allowed to work. The drivers have rejected this offer by a vote of 50-3. Read More...
The workers for Super Shuttle Denver have been trying to get a fair and decent contract for 2 years.Please visit and like the face book page for Super Shuttle Drivers https://www.facebook. Read More...
Volunteers are needed for walks and phone banks. DALF will be meeting at Thorton City Hall this Saturday on the North Side; Douglas County Teachers need help on the South Side this Saturday. If you have not mailed your ballot, you still have time to drop it off at your county clerk office. Last day to drop off your ballot is November 5th. Read More...
Now that the vote has taken place and the majority of the members have voted to reject SuperShuttle's last offer and authorize a strike, we need to get this story out to the public and press and we need to build support for our cause. Read More...
CALLING ALL RETIREES CenturyLink is looking to hire approximately 20 incidental outsite technicians. If you are interested in working a couple of months this summer, please contact Lisa Bolton as soon as possible at 303-781-8700X15. If you know a retiree that may be interested, please share this information. Read More...