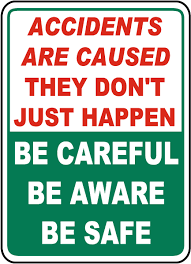 SAFETY COMMITTEE
---
CWA Local 7777/CenturyLink
Joint Safety Committee
As Co-Chairs of the CWA local 7777/CenturyLink Joint Safety Committee, we are proud to introduce the following members of this Committee and provide their contact information:
NAME

E-MAIL

PHONE NUMBER

WORK LOCATION

Chuck Griffith - Co-chair

cgriffith@cwa7777.org

303-653-5028

Sullivan Central Office

Lori Griffith - Co-chair

lgriffith@cwa7777.org

720-333-5674

700 W Mineral Avenue

Destin Raybun

draybun@cwa7777.org

970-227-3124

North Washington Garage

Corinne Villa

cvilla@cwa7777.org

303-507-3299

Zuni Building

Jodi Escott

jescott@cwa7777.org

303-587-5634

Zuni Garage

Anna Robbs

arobbs@cwa7777.org

303-437-0447

700 W Mineral Avenue

Walter(Bernie)Dillman

515-991-4692

S Allison Garage

Jeff Payne

jpayne@cwa7777.org

720-296-6738

2411 S Peoria Street

Sharon Stites

sstites@cwa7777.org

720-956-7567

700 W Mineral Avenue

Service Assurance

Lynn Rusher

720-444-5000

Avaya

Carol Giampaolo

cgiampaolo@cwa7777.org

303-319-1445

Retiree
The purpose of the Joint CWA/CenturyLink Safety committee is to work together to educate all workers about the importance of safety in the workplace. Through the efforts of this Committee, safety issues, OSHA complaints, field safety concerns, and current safety topics are being addressed in the proper manner along with developing written plans of action and monitoring the follow-up of those action plans for the benefit of the membership and management alike.
We encourage all members of this Committee to solicit fellow workers interested in "workplace safety" to participate. We are excited to work with each and every one of you and look forward to many new faces at our upcoming meetings. Meetings are the 3rd Thursday of every month, 1:00 p.m. – 4:00 p.m. at the Union Hall.
Chuck Griffith Lori Griffith
Co-chair Co-chair
SAFETY FIRST! Safety first! Safety first!
Download:

First aid - Safety.pdf

Safety-Slips Trips Falls.pdf

Designate a Sober Driver.pdf

Be Prepared for Severe Weather.pdf

Ergonomics.pdf

Heat Safety.pdf

Fire Safety Awareness.pdf