CWA Local 7777 Moving Sale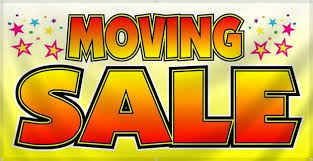 In anticipation of saying 'Good-Bye' to the building at 2840 S. Vallejo St. Englewood, CO 80110 we will be holding an 'in the building' moving sale on
Friday, October 23, Saturday, October 24, and
Friday October 30, and Saturday October 31, 2020.
It will be for 'members only' from 8:00 a.m. to 12 noon each day. The public is welcome from 12 noon to 4:00 p.m. each day.
Temperatures will be taken before entry to the building, masks will be required, only a limited number of people will be allowed inside at a time. Social distancing rules will be followed.
Sale items include:
Cubicle walls, desks, cabinets, furniture, tables, office chairs, shelves, books, pictures, miscellaneous office supplies (stacked bins, sorters, etc.) and more.
Download:

Moving sale 2020.pdf