CORRECTION - Workers Rise Up for Black Lives Matter
***The times noted on attachments L-051b and L-051c are incorrect. The correct times are as follows:
6PM (ET) / 5PM (CT) / 4PM (MT) / 3PM (PT)
This Friday, June 19th, is Junteenth, a holiday celebrated every year to commemorate the emancipation of enslaved people in the US. The holiday was first celebrated in Texas, where on that date in 1865, in the aftermath of the Civil War, slaves were declared free under the terms of the 1862 Emancipation Proclamation. The attached flyers invite you to attend three virtual events to celebrate Juneteenth and participate in discussions with CWA Leaders and guests.
---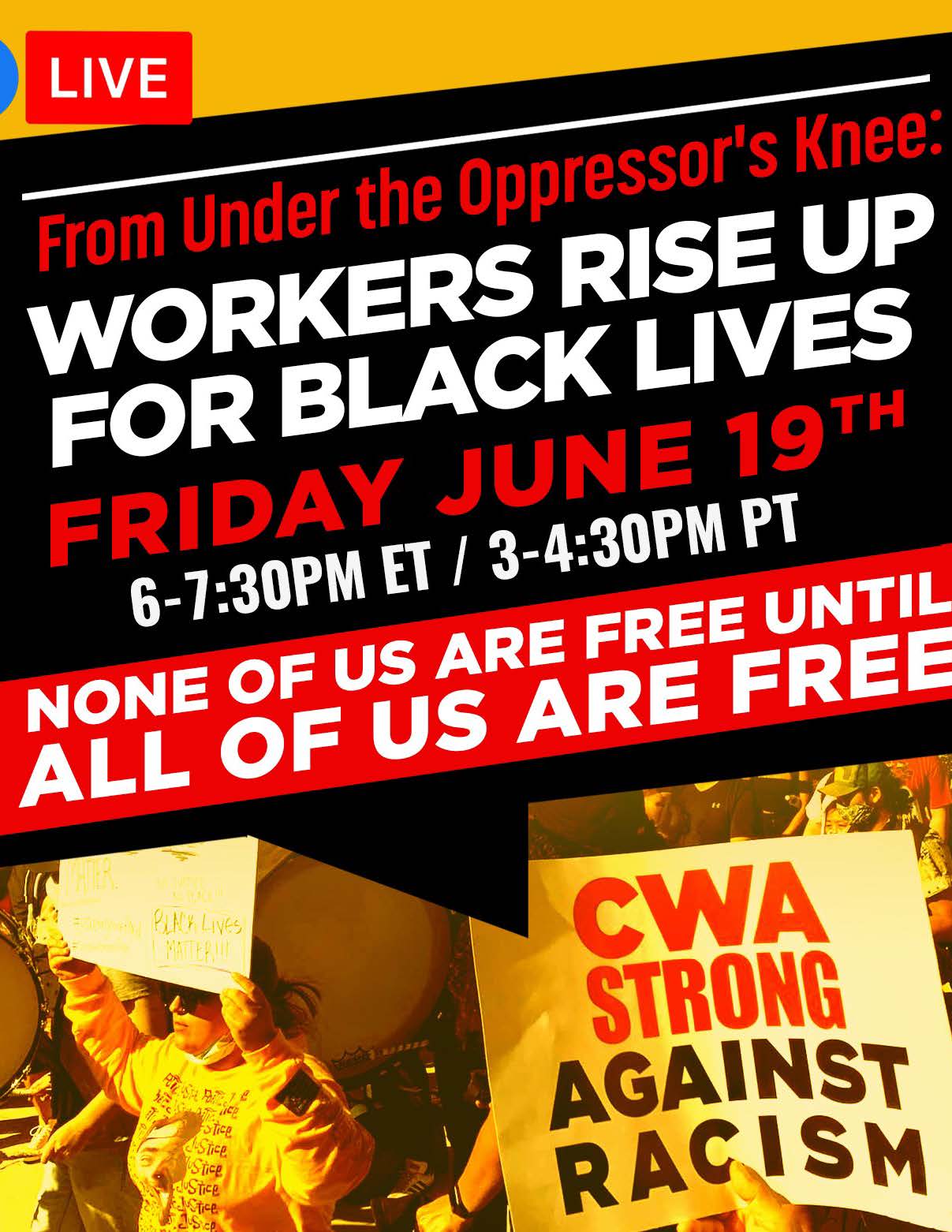 Download: