Support ATU drivers in Grand Junction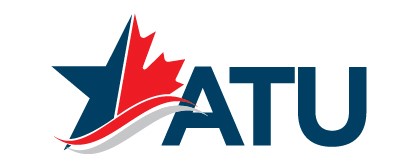 Colorado and Utah Sisters and Brothers:
ATU Local 1776 in Grand Junction, CO, is heading into their last two days of negotiations with Transdev before a potential March 1 strike. I'm writing to ask that you lend your assistance in two key ways:

1) There are rumors Transdev is considering bringing in strikebreakers from nearby transit systems. It's critical that no ATU members cross a picket line. Click here to download and print a leaflet that you can post on bulletin boards in all of your facilities. Please make sure your members know not to take any assignments in Grand Junction. If you see any company activity that suggests Transdev or your agency is going to assist in breaking a strike, please contact my office immediately at officeofthepresident@atu.org.

2) I encourage you to mobilize members in your local to support ATU Local 1776 for the first day of the strike, which could be as soon as Friday, March 1st. For details on how/where to report to support the strike, they can contact ATU organizer Todd Brogan at 202-340-2001 or tbrogan@atu.org, and they can follow ATU Local 1776 on Facebook at www.facebook.com/atu1776.
If ATU Locals stick together, we can and will win this critical fight for our union. Thank you for any and all support that you can offer.

In Solidarity,
Larry Hanley
International President